Muehlbauer Named to Business Hall of Fame
March 10, 2012

The Evansville Regional Business Hall of Fame exists to recognize individual business leaders — but it's probably fair to say that no one ever made it into the hall of fame solely on their own efforts.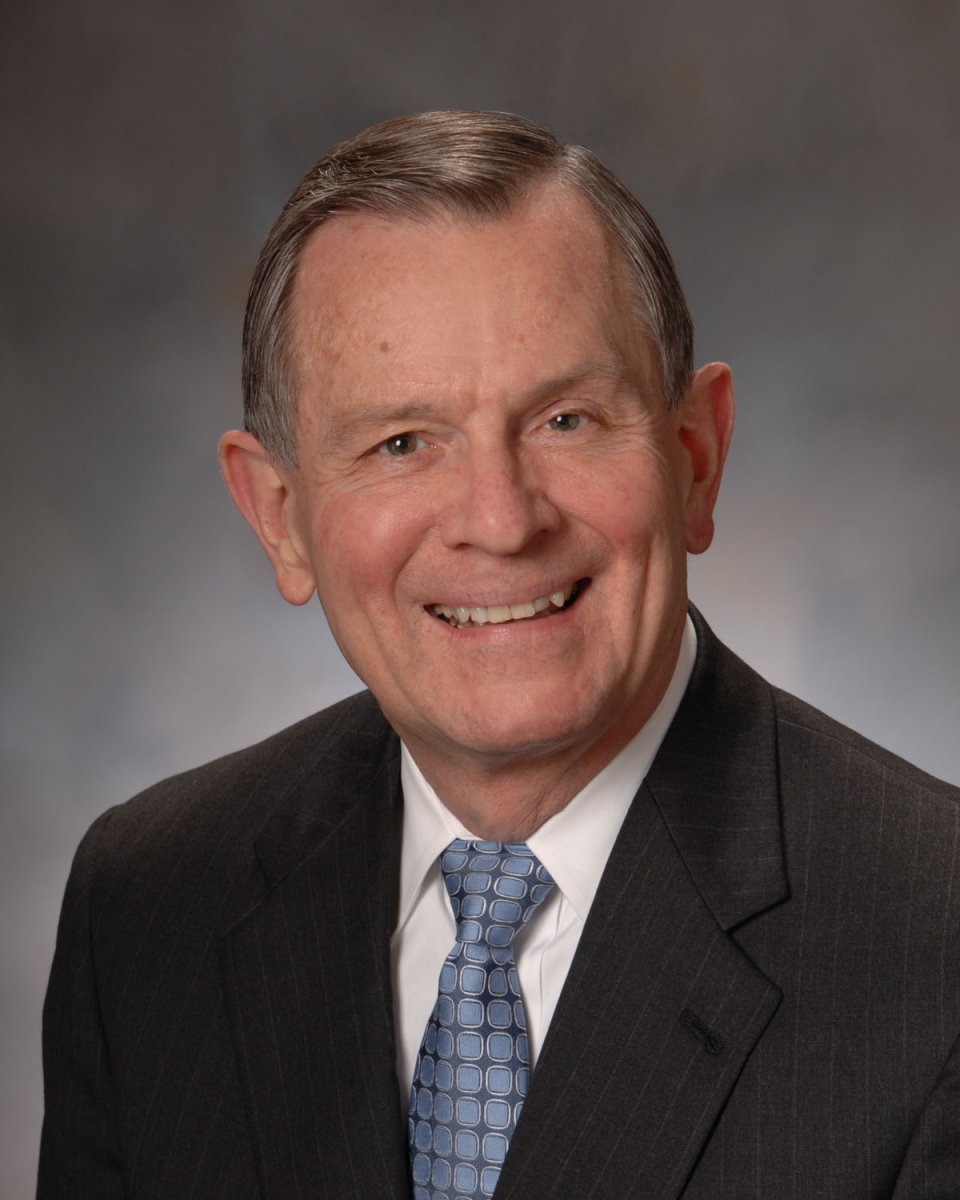 Each Business Hall of Fame member is connected with — and influenced by — their family and friends, colleagues, employees and the greater community.
That point was evident Thursday when the hall of fame inducted John Dunn, James Muelhbauer and the late Francis Reitz (1841-1930) as its newest members.
The annual breakfast event serves as a fundraiser for Junior Achievement of Southwestern Indiana.
Muehlbauer is vice chairman of Evansville-based Koch Enterprises, a privately held corporation that operates seven subsidiaries in the manufacturing, distribution, recycling and equipment design/construction industries.
He got his start at Koch after serving in the military during the Vietnam War. Muehlbauer had just returned to the U.S. when his brother-in-law, Bob Koch II, asked him if he wanted to come work for him at Koch Industries.
"I said, 'Well, maybe — what do you do?'" Muehlbauer recalled.
Earlier in his career, Muehlbauer said he tended to maintain a "nose-to-the-grindstone type attitude," valuing technology and productivity most highly.
Through the years, though, he said he learned the value of focusing more on people and helping them do their job well. This method, he said, tended to produce better results than the "grindstone" approach.
Muehlbauer said his outlook changed when he began serving on the boards of local community nonprofit organizations.
"There, I learned that you can't order anyone to do anything," Muehlbauer said. And he came to see that the same collaborative approach he used in his volunteer work could also be effective on the job.
Fellow inductee John Dunn also acknowledged that success is not a solo achievement.
Dunn is the chairman and chief executive officer at Dunn Hospitality Group, an Evansville-based company founded in 1978 that owns and operates eight hotel properties in Indiana and Kentucky.
Before he got into the hospitality business, Dunn was the co-owner of Medco Centers, which operated nursing homes and pharmaceutical and physical therapy subsidiaries. Before that, he worked in sales for a local radio station.
Being a small-business owner, Dunn said, is an experience he thinks everyone should have.
"Once you have to make a payroll, your whole outlook on life changes," Dunn said. Having employees who rely on you financially, Dunn said, is "a heavy responsibility."
The third inductee, Reitz, built his career in banking. He was a director of National City Bank (most recently known as Integra Bank) for more than 40 years, and he was that bank's president for 31 years.
Reitz gave millions of dollars to charitable causes. He was a major donor in the building of both Reitz High School and Memorial High School, and made a major donation to help build Evansville College (now the University of Evansville). He also gave to numerous other religious and charitable causes.
Reitz's great-great-great niece, Mary McCarthy of Evansville, accepted the award on his behalf.
The Hall of Fame was launched in 2006. It is a joint effort between Junior Achievement of Southwestern Indiana and the Evansville Business Journal, a publication of the Evansville Courier & Press.
Each year three new people are inducted, and information on each of the Hall of Fame members is on display at Evansville Regional Airport.