Koch Foundation Announces 2018 Scholarship Recipients
April 23, 2018

Koch Foundation, Inc. has announced the winners of the Robert L. Koch, Mary L. Koch and Louis J. Koch Scholarships.  This year the foundation awarded three scholarships, each in the amount of $16,000 to cover four years of attendance at an accredited college or university.
There were 19 applicants: GKS – 3, Brake Supply – 1, Gibbs – 9, Koch Air - 2, SWC - 3, Uniseal - 1.  
Mara Elaine Gleason
Robert L. Koch Award Winner
Mara Elaine Gleason – Daughter of Jim Gleason at George Koch Sons is this year's recipient of the Robert L. Koch Award. At Memorial High School, Mara was the 2018 Decathlon State Champion. Mara was in the 99th percentile for her SAT scores. Mara will enter the Exploratory Studies program at Purdue University where she also received the Purdue Presidential Scholarship. Her long term academic plans include earning a Juris Doctor degree..
Emily Elizabeth Lachmann
Mary L. Koch Award Winner
Emily Elizabeth Lachmann – Daughter of Dan Lachmann at Gibbs Die Casting is this year's recipient of the Mary L. Koch Award. Emily will graduate valedictorian of Memorial High School. In high school, Emily was named to the Soccer Academic All-State and All City teams and is a 2017 Soccer State Champion. Emily will attend Baylor University in Waco, TX and plans to major in Chemistry, following the Pre-Dental track. Emily plans to attend dental school and graduate with a dental degree.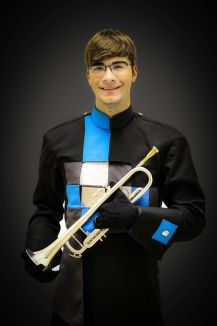 Paul Alexander Whitehead
Louis J. Koch Award Winner
Paul Alexander "Alex" Whitehead -  Son of Steve Whitehead at George Koch Sons is this year's recipient of the Louis J. Koch Award. Alex will graduate from Castle High School. Throughout high school, Alex has excelled at trumpet and was named to the Indiana Bandmasters' Association All-State Band in '17 and '18 , naming him as one of the top twenty trumpet players in the state of Indiana.   Although he hasn't made a final decision on his college, Alex is leaning towards Purdue University Fort Wayne to receive a Bachelor of Science in Music Education and possibly a master's degree as well. His dream is to become a high school music instructor.