Koch Air Launches Air Purification Programs
July 13, 2020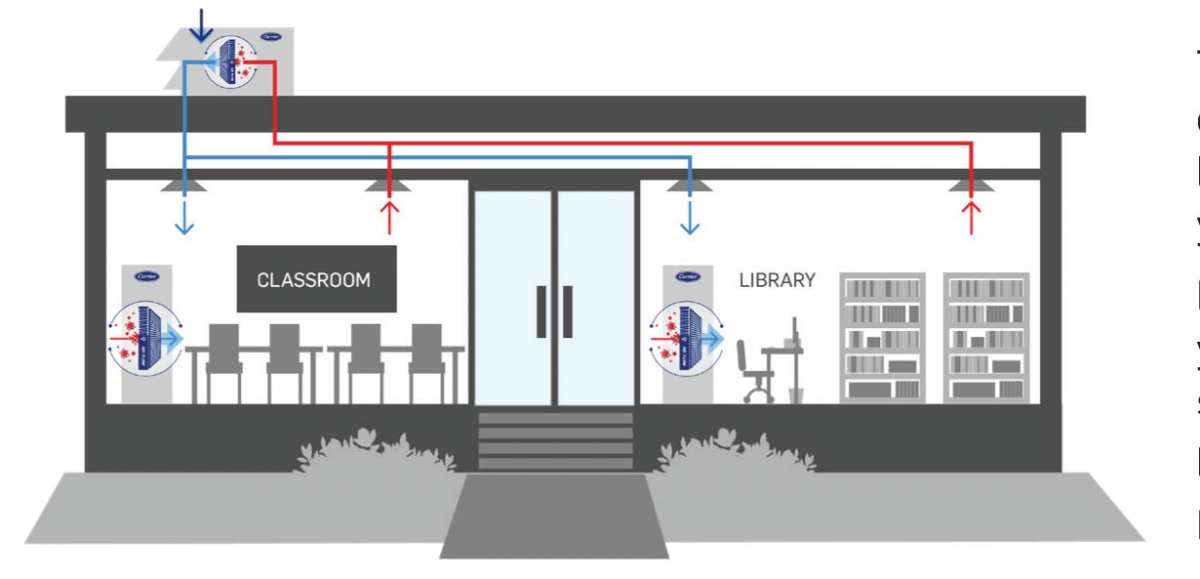 The health aspects of IAQ (Indoor Air Quality) have grown in value considerably as health-conscious homeowners understand the need for healthier air. Surpassing the traditional air filter, homeowners now look for system add-ons to protect their home against unwanted pathogens, bacteria, odors, and more. With the help of innovative products, HVAC dealers can provide homeowners multiple solutions within a wide price range.
Recognizing this trend, Koch Air began adding IAQ products many years ago. Today Koch Air offers dealers the products they need to take residential and commercial comfort to the next level. There are several options in the residential market including iWave, Reme-Halo and Carrier's Infinity Air Purifier, to name a few.
The iWave-R provides residential homes clean air using the purification method. The iWave is an air purifying device that installs in any duct air conditioning system. The unit generates and sends ions throughout the space, actively attacking and eliminating pathogens, allergens, particles, smoke and odors in the air, creating a healthy environment without producing any harmful byproducts. Independent third party testing has found iWave needlepoint bipolar ionization capable of reducing active COVID-19 by 99.4% in a test environment.
The Reme-Halo air purifier produces Hydro-Peroxide plasma that is distributed through the air handler, through the duct system and into the conditioned living space. Unlike passive air technologies, which need pollutants to pass through the unit for purification or filtration, the REME HALO® in-duct air purifier sweeps through your home actively purifying pollutants at the source. In addition, the charged plasma induces particles to coagulate or stick together making them bigger and easier for your filter to catch. Hydroperoxides occur naturally in the earth's atmosphere and are part of nature's process of cleaning the air.
Carrier's Infinity Air Purifier works silently in-line with your HVAC system to make the air you breathe healthier. It uses Captures & Kills™ technology to trap up to 95% of particles, then uses an electrical charge to kill or inactive them. Independent testing has proven the Infinity air purifier's effectiveness against 3 pathogens including the common cold surrogate. With every cycle of air that passes through this patented air purifying system, pollen, animal dander, smoke, bacteria and other pollutants are trapped and held tightly to the filter. An electrical charge then bursts the cell walls of pathogens to stop it in its tracks.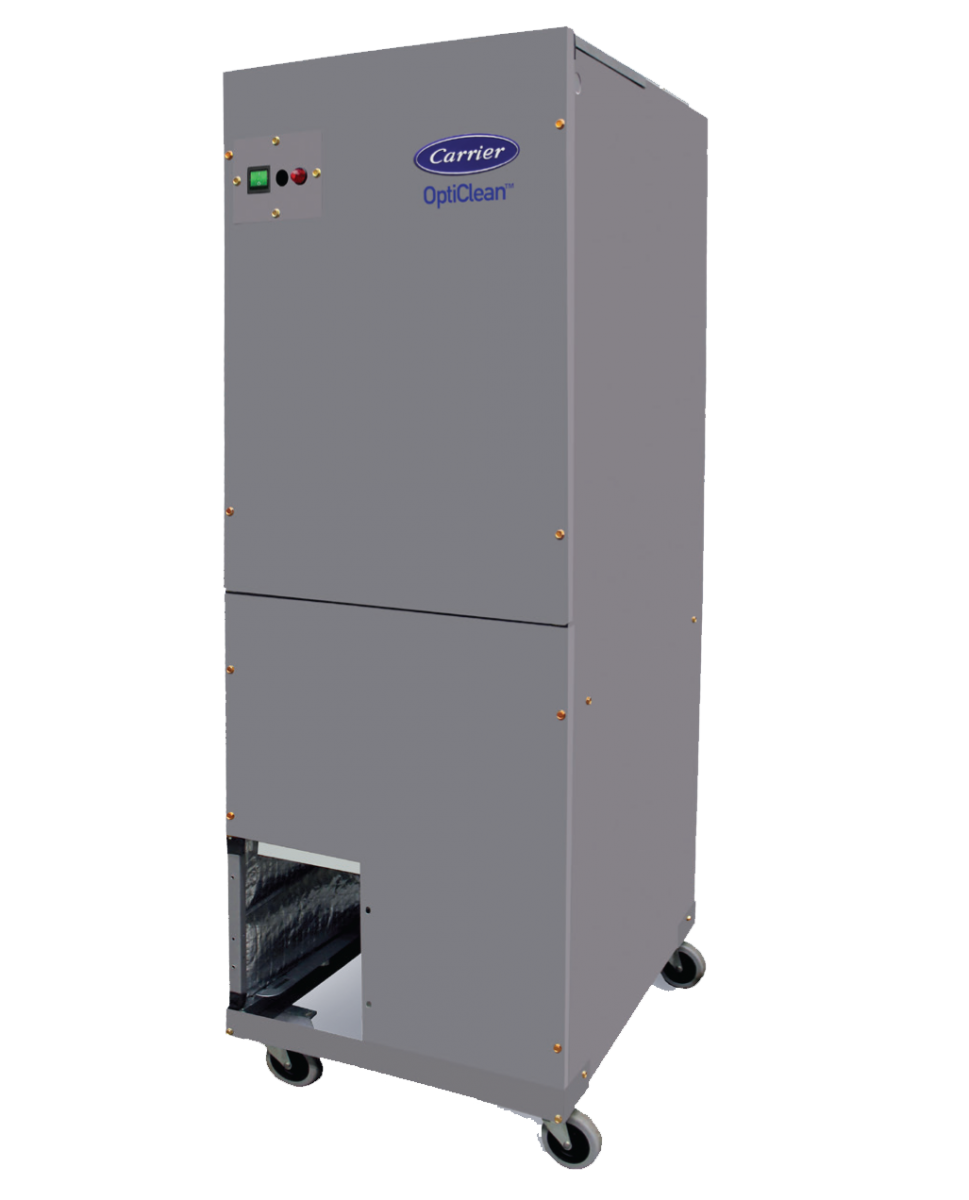 To address the growing concern for healthier air quality in commercial spaces, Carrier has developed the Healthy Buildings Program. Carrier's Healthy Buildings Program provides a suite of advanced solutions to help deliver healthier, safer, more efficient and productive indoor environments across key verticals including commercial offices, healthcare, hospitality, education and retail. The champion of this commercial product suite is the OptiClean Air Scrubber. Originally designed for medical facilities, the Carrier OptiClean air scrubber is a portable unit carrying a HEPA filter that removes airborne particles with 99.97% effectiveness at 0.3 microns. Traditionally used in medical settings, the negative air machine helps convert normal hospital rooms into negative-pressure airborne infectious isolation rooms (AIIR) by adding a vacuum effect to the HEPA filtration capability.
The portable unit easily rolls into any room and plugs into a standard electrical outlet and can also be configured as an air scrubber to quickly improve indoor air quality (IAQ) in schools, dental offices, hospitals, salons, spas and other commercial facilities. Most recently, the versatility and advanced technology of the OptiClean helped secure a large project with a large well known University in Indiana. The University purchased 40 units to be rapidly deployed for the creation of Temporary Isolation Dorm Rooms on campus this Fall.
All of our commercial air moving solutions can be paired with technologies from Aerisa. Aerisa produces ionization products which purifies the air deactivating viruses, VOC's, smoke, and other contaminates. In addition to deactivation of contaminate particles, the Aerisa ionization products cause particles to clump together allowing them to be more easily filtered from the airstream.
Koch Air and Level Solutions Group has many other technologies which can be deployed either stand alone or in unison to create a safe and healthy building for its occupants.