2015 Koch Foundation Scholarship Recipients
April 29, 2015

Koch Foundation, Inc. has announced the winners of the Mary L. Koch and Robert L. Koch Scholarships.  This year the foundation awarded two scholarships, each in the amount of $10,000 to cover four years of attendance at an accredited college or university.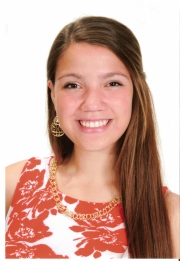 Sara Elizabeth Kissel
Mary L. Koch Award Winner
Sara Elizabeth Kissel, daughter of Randy Kissel employed at George Koch Sons, is this year's recipient of the Mary L. Koch Scholarship. Sara will graduate as valedictorian of her class this spring from Gibson Southern High School in Ft. Branch, IN. Sara plans to enroll in a pre-law program at Indiana University in Bloomington. She hopes to earn her master's degree in family law and one day return to Evansville to open her own law firm. Sara also received the Lilly Endowment Scholarship.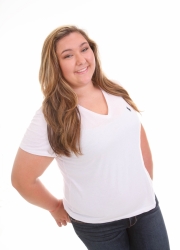 Ashton Shea Reed
Robert L. Koch Award Winner
Ashton Shea Reed, daughter of Emily Reed Lancaster employed at Gibbs Die Casting, is this year's recipient of the Robert L. Koch Scholarship. Ashton attends Webster County High School in Dixon, KY. Ashton plans to attend Western Kentucky University and major in nursing. Her career plans include earning a master's degree in nursing to become a nurse practitioner. Ashton has already earned a Certified Nursing Assistant certification. In addition to her numerous academic awards including all-district academic team for three years, she has participated in cheerleading throughout high school and earned all-district cheerleader in 2015.